The Not So Meaningful Songs In The Life of Jeremy Fink comprises music written for the feature film, "Jeremy Fink and the Meaning of Life" based upon the best selling novel by Wendy Mass.
The film stars Oscar Award Winner Mira Sorvino, Emmy Award Winner Joey Pantoliano, Betsy Brandt of Breaking Bad, Michael Urie of Ugly Betty, and Tony Award Winner Marian Seldes.
The album was written and composed by Booka Michel, for his studio band The Flaming Geckos. The Geckos consist of, Cindy Cashdollar (Dave Alvin, Bob Dylan, Van Morrison), Dennis Ludiker (South Austin Jug Band, Asleep At The Wheel), Kenny Franklin and Glenn Fukanaga (Joe Ely, Lloyd Maines, Dixie Chicks), with special guest Marsha Ball.
ROMANTIC ACOUSTIC TRADITIONALISTS

String music spun from the rich loam of the past, but laden with fresh nutrients, illuminates the dignity of ordinary rural folks of years long gone. [This] New album featuring acoustic string instruments upholds a romantic ideal without sounding anachronistic.

As he'd done for the 2010 Film Baghdad Texas, veteran roots-music maven Booka Michel asked the mostly Austin-Based musicians of his unconventional Flaming Geckos studio band to lend their skills and personalities to his Jeremy Fink & The Meaning of Life soundtrack called -take a deep breath- The Not So Meaningful Songs in The Life of Jeremy Fink (Loudhouse 2011; 31:00 ???1/2).

Guitarists Cindy Cashdollar and Kenny Franklin and fiddler Dennis Ludiker have a grand old time delving into Piedmont Blues, country, folk, world music, acoustic trance and Middle Eastern. No Familiarity with the film necessary to enjoy fully formed songs and brief atmospheric passages.
- Frank John Hadley
Booka Michel and his band recorded their latest in a fever, aiming to match that spontaneity of sound to the narrative of the children's film Jeremy Fink and the Meaning of Life, adapted from a book of the same name in 2011. "As the film's music pro- ducer, I took risks that I would not have normally taken," writes Michel in the liner notes of a free-form album, relaxed but cohesive. ***
The Not So Meaningful Songs In The Life of Jeremy Fink (Loudhouse Records)
After that title, there's only space left to say this literary / cinema inspired multi-genre (blues, folk, "acid western") recording features percussionist Booka Michel, Cindy Cashdollar on steel, lap steel and Pogreba Weissenborn, and guests like guitarist Kenny Franklin. Different, but darn good. - Rick Allen
Jeremy Fink and the Meaning of Life started out as a well-received book by authoress Wendy Mass, a long pensée about exactly that: a teen-ager discovering what life is. This year, 2011, the movie version with Mira Sorvino and Joe Pantoliano issued, and Booka Michel was chosen to score the music. This CD is the exemplary result, an almost-completely instrumental grand tour of a blend of styles basing itself in updated takes on all the usual root modes and even an "acid Western" approach, a kind of Sergio Leone-esque environmental twang finding many affinities with the Grateful Dead, Kaleidoscope, and others past and present.
Michel has worked with an impressive back roster of biggies (Hoyt Axton, Townes van Zandt, Odetta, Pete Seeger, etc.), and the separate Geckos have sat in with Dylan, Van Morrison, Asleep at the Wheel, Lloyd Maines, and others. Thus, you'll expect a lot from this effort and will be richly rewarded for precisely that hope. Abundant throughout is an ineffable beauty the mode has reached in the modern, middle, and archaic periods: 'modern' in the sense that everything Michel touches gains present -day resonance despite antecedent origins, 'middle' because he favors rusticity regardless, and 'archaic' through the influences of world music in cuts like Heaven's Light , a tune capturing Byzantine echoes quite nicely.
The lyricism of Meaningful is pictorial, more so than such ventures tend to be. This, I hazard to guess, is not just due to the filmic reflection any score must possess but also because Michel is completely engrossed in the sinew and ambiance of times past while musing and crafting from a rocket age cognizant of the sound necessary to times gone by, careful not to lose its form and essence while improvising. Interestingly, Michel's a percussionist in the fullest sense (meaning: he even includes piano in his armada) but recruited nothing but strings-players for accompaniment, both in the Geckos and in the session musicians. No horns, no organ, no fancy schmancy doo -dads, just strings, and you won't even notice the absence of all the other instrumentation until you peruse the liner notes, and it suddenly hits you that this is indeed the case.
Meaningful Songs breathes Americana but also reflects the country's melting pot underpinnings, doing so with an oft breezily knowing touch, melodious, mellifluous, and marvelous in its rich palette of shades and hues, as urban as it is rustic. In that, it joins many recent top-notch efforts in what's frequently called 'progressive' (progressive bluegrass, progressive country, etc.) but 'fusion' would be just as apt a label, not in the jazz-fusion sense but in the wont to enrich a baseline style with as much as possible. Booka Michel is indeed another fusioneer but in such a way that it's almost impossible to determine just where the old leaves off and the new begins……and that's all the evidence you need of a master craftsman. - Mark S. Tucker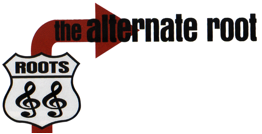 "…Booka and The Flaming Geckos came to the attention of Jeremy Fink's executive producer from Booka's previous work scoring the film Baghdad Texas. The bands ability to seamlessly navigate between genres impressed the decision makers and song was matched to vision. The recording process crossed the finish line before the final film edits, so many of the tracks created for the film missed the big screen but luckily had a spot saved on the soundtrack.
A musician and a producer who scores film, Booka Michel is the exception to every drummer joke.
…Booka and The Flaming Geckos create a musical mix of what Booka terms Peidmont Blues, Civil-War Era Styling, Nautical themes, Folk, Americana and the in house-titled genre, Acid Western. It is the kind of soundtrack that you might wish could be somehow implanted into your brain, bypassing the need for speakers and knobs. Set on a loop, the diversity of the songs keeps your step quick and your outlook bright. There is liveliness to the sound that animates your day as it slides across the big screen of life. As a film producer, Booka Michel has produced Baghdad Texas with Booka and The Flaming Geckos on board for the soundtrack. His record label, Loudhouse Records, represents both soundtracks as well as artists Paul Metsa, R.C. Banks, Mike Kindred, David Olney and Ponty Bone. Loudhouse Records is based in Austin, Texas." -Danny McCloskey